A Slice of Naturally-Carved Trails and Solace on The West Side: Zorinsky Lake
Posted by Alex Heyen on Thursday, August 13, 2020 at 9:38 PM
By Alex Heyen / August 13, 2020
Comment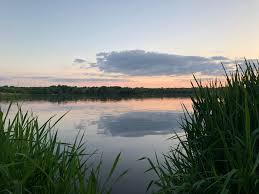 This is the area of Omaha that was just a few decades ago "far out", and now still retains the pleasant element of spaciousness! There are more than 255 aces here with modern playgrounds, baseball diamonds, soccer and football fields, hiking and biking trails, and a fishing dock. Near 156th and Industrial Road, this is the perfect respite from the sprawling retail areas close by and a wide-open space to come for an organized sporting event or just a spur-of-the-moment urge to spend some time in a location that has more to offer than just a typical small neighborhood park.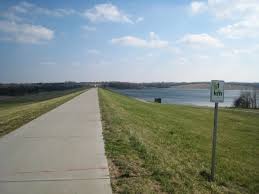 Arriving here for a stir-crazy pet (or child) to get an unexpected burst of fresh air is a nice benefit of any outdoor open space, but one of the special characteristics that we always enjoy here is the Bauermeister Prairie. This is actually one of the last few native tall grass prairies remaining in eastern Nebraska, and taking walks and enjoying this unique plant life provides a nice contrast against the blue water. The paved trail around the lake is one of those walks that proves to be just a little different each time, and the many pavilions here are spaced apart well and would be perfect for a party or reunion.
With no charge for parking and ample enough spots on the grounds, you'll also be able to enjoy a waterpark on the premises and noticing as you take in the area how wooded the area around the trails has become over time. Catching a sunset here can be just as inspiring as a location on the coast at just the right time, and it is also a great location for those wanting to ice fish that may not have the time to travel further away on their hunt for Arctic-themed charm! In the warmer seasons, you can still cast the worms and lure out in hopes of Walleye Blue Bass gills, Crappies, and the "all-original" midwestern Channel Cat.
Ducks, geese, swans, and even deer are a few of the various wildlife forms you'll encounter when walking or biking here, and it is also a primo spot for an activity to encourage everyone off of their electronic devices for the day: paddle boating! This is predominantly a day-use only park, with bus access available from the 94 route. There are over 120 species of plants, birds, and wildlife here, which we favor for being a "pop-in" spot that can still ease its way into a full-fledged day trip. Located just 11 miles west of the lake, Two Rivers Recreation is a first-rate destination for RV travelers wanting to stay nearby, with six campground options offering varying lots and terrain.
Our family is big on tradition, and sledding is one of the best times to get together that the winter can offer. So often we forget that there IS fresh air available during the days of short sun here in Nebraska if you just bundle up and take the entire family out to the hill with sleds and toboggans. Some of our most tranquil times together as a family have been making hot beverages like cocoa and warm cider after piling up together and embarking down the powder-covered hills!