Coming Soon to a Silver-Screen Inspired Lot Near You: Quasar Drive-In Theater
Posted by Alex Heyen on Monday, September 14, 2020 at 10:30 PM
By Alex Heyen / September 14, 2020
Comment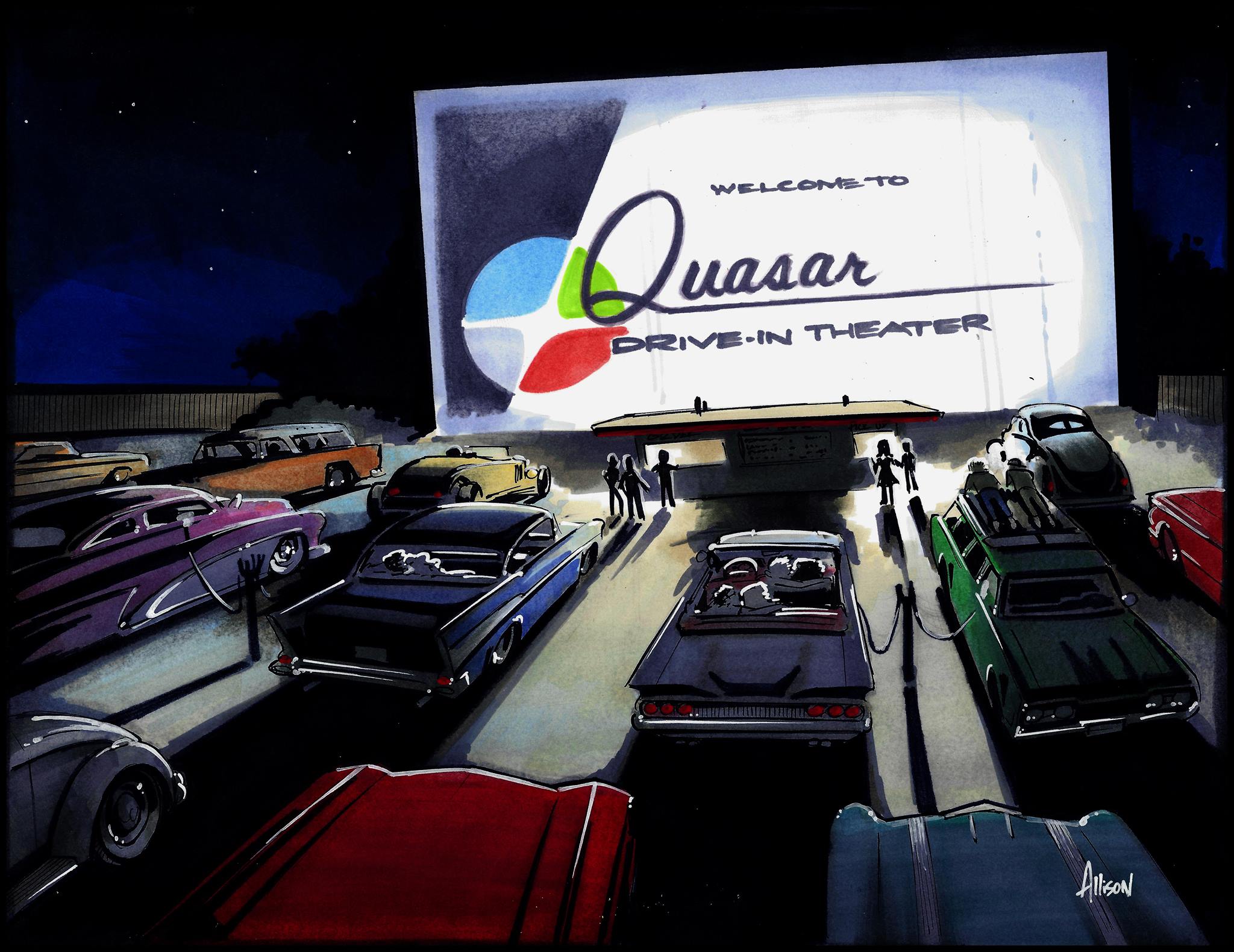 Our media specialist here at Flatwater admitted to us that he is old enough to remember when he would ride his bicycle by the drive-in movie theater as a child and see greats such as "Raiders of The Lost Ark" and "The Empire Strikes Back" flickering invitingly into the warm evening air. Well-versed novelists such as S.E. Hinton heavily incorporated drive-in culture into classic books such as "The Outsiders", where the group of high schoolers paraded in with their cars full of buddies in hopes of perhaps finding a special sweetheart while the sounds of the film crackled through the car radio.
Right here close to Omaha, there will be our own special version of the form of entertainment that has made a major comeback over the past few years, as Quasar Drive-In is planning to open as soon as they can near Highway 275 and Pawnee Road. Here there will be ample space for 540 cars to enjoy a night out at the movies, and a 4,000-square foot building offering necessary refreshments for the fun where a specially-purchased popcorn machine will take up residence.
Property owners Jeff and Jenny Karls are on a mission to enthusiastically keep drive-in history alive, and they purchased an assortment of the screens from the now defunct I-70 drive-in outside of Kansas City. The couple has always appreciated the timeless essence that comes with attending a drive-in movie, and we are inspired by their entrepreneurial spirit and determination spent over the last two years making their dream a reality.
They desire to become a destination for people who missed out on other large-scale events because of the pandemic and to offer a safe place for people to enjoy the best in all-American entertainment. The two realized around early April that people were missing out on some of the most important moments of their lives, such as prom and major birthdays. We can't deny that car interiors have become much more luxurious over the years, and this will only make patrons feel that much more at home during a movie!
It is undeniable that the events of the past few months have made many Omaha and Lincoln-area residents stir crazy, and pulling up to an amazing new place like Quasar Drive-in is going to be loads more fun than watching a double-feature at home. The necessity of social distancing makes this an even more appealing night out, as you can keep to yourselves safely but still feel the excitement as those in groups enjoy the thrill of the movies.
From Disney to Speilberg and many of the other masters of the screen, the magic of the movies has always been a great place to enjoy loved ones back for the holidays, birthday occasions, and a special date night out. We have been following the developments of this establishment for quite some time now, and are anxious for the opening to arrive. During a year that has experienced much change, turbulence, and uncertainty, the sense of "solid ground" a great motion picture gives you is made to be a memory: we are proud to rekindle an age-old tradition here near the "Big O" once again!