Ditching Hotels for a Larger Domain: 3 Available Airbnb Stays in Omaha
Posted by Alex Heyen on Friday, August 7, 2020 at 11:53 PM
By Alex Heyen / August 7, 2020
Comment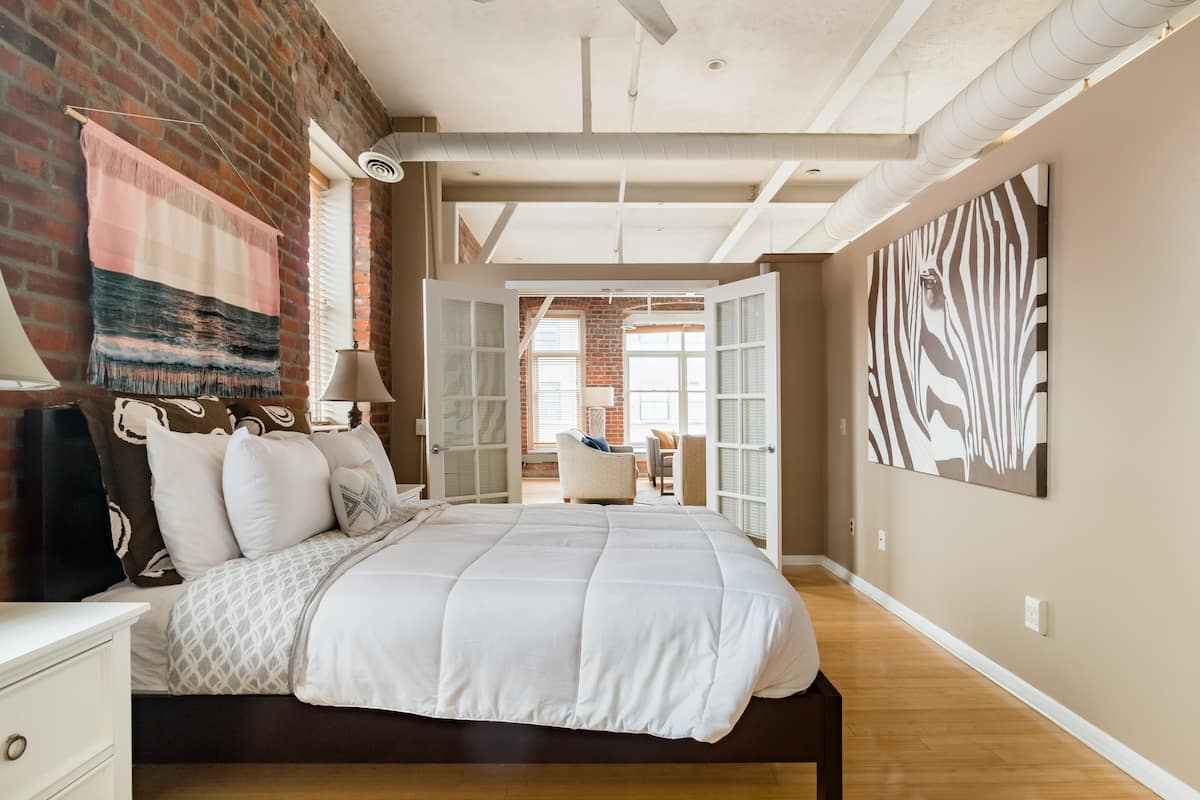 By October of 2013, a startup that was the brainchild of two San Francisco roommates had greeted 9,000,000 guests since they first introduced their company. Nearly 250,000 properties were added that year offering those browsing the web more choices, and ultimately providing places to stay that were much more ideal for some then a hotel room. There is something about wheeling in your carry-on from the airport and settling in a furnished apartment or home that is more appealing to some than what feels like a "bare-bones" lodging location.
To be fair, corporate suites and the like have really improved over the last decade, seeing the addition of couches and more personalized-feeling additives. But the usefulness and comfort of being in the same space as someone who knows the city well and surroundings that don't seem as cookie-cutter as a hotel has allowed many travelers more rest, and ultimately, more enjoyment of their trip. "Airbnb Collections" provide a focus on services for families, work trips, and homes that are ideal for weddings, dinner parties, and other special gatherings.
There are so many reasons why you would want to come to stay in Omaha, and we did some research to seek out 3 of the Airbnb properties here that seemed to be above and beyond the norm. It is a great thing to be able to kick up your feet, prepare a meal and not be constantly ordering take-out, and to have the freedom of sitting on a porch or in a backyard if it's part of the featured property. Here are 3 gems in Omaha worth checking out that will surely have you anxious to come back!
This charming loft in the heart of the Old Market has windows on 3 sides for ample daylight, and original brick walls to capture the industrial loft vibe. Many who reviewed it said they would definitely be back, and that it was an ideal place for those who like things to do that are within walking distance. Natalie is ranked as a super host, and as soon as you check in you can enjoy art galleries, a pedestrian bridge across the river, activities such as ice skating, and points of interest such as the Durham Railroad Museum and TD Ameritrade Park, the home of Baseball's College World Series. This location would also be ideal for a student checking out the area's college offerings.
This Luxury Golf Course Home is situated on the 14th fairway of a golf course and even features an immaculate in-house piano. There are 4 bedrooms here as well as plenty of laptop-friendly workspace and an indoor fireplace. There's also a hot tub to soak your travel-weary muscles in and a kitchen that is "generously sized" to say the least when measured up against other properties. A family that chose this as the place to say during their daughter's wedding said the property is "simply immaculate" and that the pictures don't even do this luxurious home away from home justice.
This Lake House With a Pool is a great example of a place where you can settle in and get some peace and quiet. Guests staying here have access to the full private walk-out basement with access to a lake and pool, and a fireplace in the bedroom with a queen-size bed. This is one Omaha-area Airbnb that is very family and kid-friendly, and would still be ideal for someone traveling on business. There is also another bed and very long bar in the basement living room and features over 1,500 sq. feet of space to sprawl out and unwind in. For the most part the polar opposite of downtown living, this would be a great choice for anyone who has social functions or engagements on the West side.