Identifying and Eliminating the Unwanted: Homeowner's Basics of Pest Control
Posted by Alex Heyen on Monday, August 24, 2020 at 4:05 PM
By Alex Heyen / August 24, 2020
Comment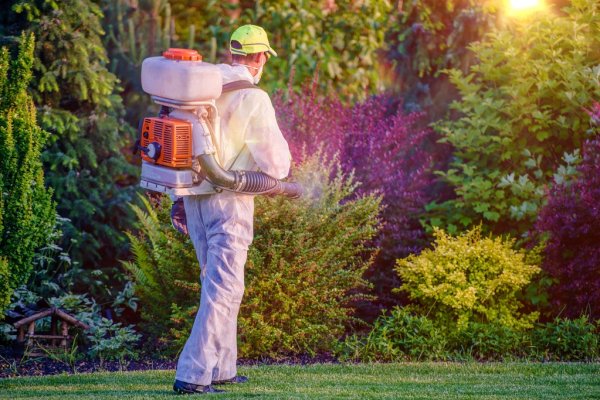 Are you a brand new homeowner that is a bit uncertain where to start in the pest control process? Here at Flatwater Realty, we took a close look at all of our options for pest control professionals before selecting Premiere Pest Control as our area specialist and full-time advisor. They have been the best from day one at analyzing an approach, being prompt, and always being reliable. Having a smooth home inspection and detailed report on what needs to be done in the pest category will give you confidence while waiting for closing day!
One of the first crucial steps is to determine if it is something you can take care of yourself, or if professional help is needed. To effectively control a pest, it is important to make sure that it is properly identified. For example, a beetle that is not fully grown may appear as a worm or caterpillar.
Because of this they can be easily mistaken, and you may realize that the pest in question could be of benefit to your home's ecosystem, or just a problem that is only temporary. There are identification guides online, and also a wealth of information from government agencies and universities. Locally, the university resources for immediate help are as follows:
Dodge County Extension: Ph. 402-727-2775
Douglas/ Sarpy County Extension: Ph. 402-444-7804
Integrated Pest Management is a pest control approach that uses the least toxic methods first. The pest itself and its habits are taken into consideration, and among the various methods are removing the food source, blocking the entry into an area or building, and judicious use of pesticides. This method can actually be more effective than conventional methods, which simply rely on the use of chemicals. Pesticides are used as a last resort, when the problem is deemed serious enough to require control with chemical use.
Selecting Pesticides: These are very important tools for pest management, but it needs to be stressed how toxic they can be. To effectively reduce risk, you can opt for pesticide products that signal low toxicity by looking for the signal word CAUTION. Choose a product that has the identified pest in mind, as the label will display this. Carefully consider the area that will be treated, and think about anything vulnerable like a playground, well, stream, or garden. Some of your plants may be affected by treatment as well.
The Ultimate Decision to Take Action: Some pests are notorious for transmitting disease, destroying property, and causing damage in other ways. If you have identified unwelcome intruders that don't cause much harm, you may decide that you can put up with a certain number of them within defined boundaries. If the pest presence reaches the level where you know you can no longer tolerate the, you're going to need a detailed plan to succeed.
By attacking the issue in several different ways, you can actually make sure that the pest won't reappear again. Here are some tips gleaned from several pest professionals that will help you maintain your property and do the best you can to combat pests daily:
Keep your gutters clean
Leave lights on
Keep food covered at all times
Do away with standing water
Reduce spots where pests can hide
Avoid stacking wood close to the home
Cap your chimney
Keep deer off of the property
Keep storage areas that are cluttered clean