Keeping Your Lawn Healthy During Summer's End: Sensible Tips + 3 Area Lawn Pros
Posted by Alex Heyen on Tuesday, August 18, 2020 at 10:16 PM
By Alex Heyen / August 18, 2020
Comment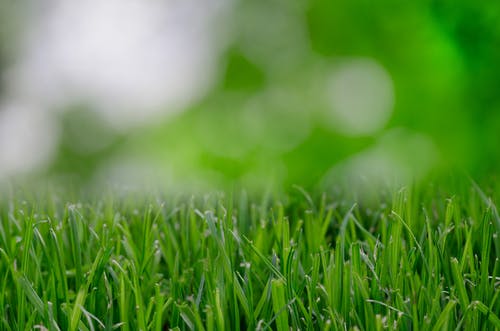 What is usually the most sultry and hottest time of year in Omaha, August can seem very still and bestow blazing temps across your beloved lawn! One of your home's best features could be at risk of being overcooked, as the bright sun may begin to wreak havoc on your garden and grass alike. There is never a shortage of things to do in the yard during August, and the early morning or late evening may be the most comfortable.
Here are some of the important tasks to consider to keep things healthy and looking just the way you want them!
Prepare for grass seed lain in fall by removing weeds, choosing your seed type, and leveling low spots.
Dethatch and aerate your lawn.
If there has been ample rainfall, fertilize the lawn
One of the most useful tips out there is for the mower: keep the blade to its highest setting. This is optimal help for making the grass weather the excessive heat
For Annuals and Perennials:
August is an opportune time to divide overgrown plants and get rid of the extra, or perform needed transplants during the coolest time of day.
Containers may have time to show again, and trimming and fertilize them can be worth the effort.
Late in the season, annoying pests like spider mites, aphids, and whiteflies can be done away with by means of a quick water blast.
If you notice diseased plants, remove them and leaves if possible before leaves begin seasonal falling.
Some perennials that die down to the ground can be mapped out with garden stakes or future use.
Now is also a good time to move some houseplants indoors for short spells to begin acclimating them.
Some plants that are climbers such as wisteria need to be pruned back this time of year while the growth is soft.
For Shrubs and Trees: August is a great time to limit insect infestation by picking up and getting rid of fallen fruit to put a halt to their presence. If any of your current shrubs and trees have just been planted, this is month that they will need plenty of extra water. It's also the most practical time of year to get stakes in the ground for proper shaping and training.
Issues That Require Constant Maintenance: Early morning is now the best time to water, as the intense heat can unwittingly burn plants with water on them during the sun's peak hours. Hummingbird feeders and birdbaths need an extra close watch on them to deter mosquito larvae and mold. It is also best to avoid fertilizing and insecticide when the temperature is over 85 degrees and to continue diligent weeding to allow for enough water and nutrients.
Lawn Care Companies in Omaha provide maintenance for the yard without making changes to structure or layout. We wanted to highlight three of our favorites here on the blog for you, because they can provide trimming, mowing, weed eating, fertilizing, laying sod, and seeding services to help lighten you late summer load! Most will offer their services on a weekly, monthly, or even seasonal basis. These were a few that came most recommended to us through the grapevine, and all boasted a high level of satisfaction.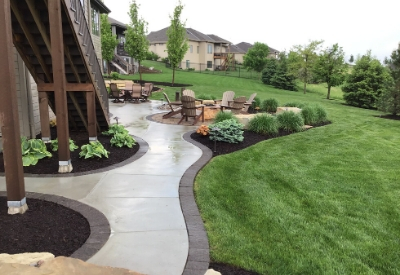 Heartland Lawns has been providing their services to those in the Omaha area for more than 30 years, bringing their enthusiasm for the outdoors to work with them every day while loving the transformation that occurs making a weed-covered area into a beautiful one. Since the lawn is the first thing people see when they look at your home, Heartland wants to make you have an outstanding first impression. Always dedicated and honest, they were voted Best of Omaha from 2009 on up, year after year.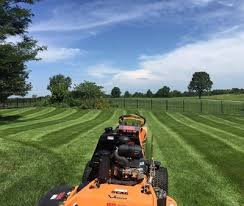 Elkhorn Lawn Care was founded in 2003 with solid expertise in the property management realm. They are now a heralded industry leader in grounds maintenance and landscaping and have received honors 3 years in a row as Omaha's Best. You can clearly see in their portfolio of lawn care clients that they don't miss a single detail, and it is certain that yours will now be the most coveted lawn on the block! When providing fertilization and irrigation services, years of expertise guide the way for making sure those visible dry spots on the lawn get help.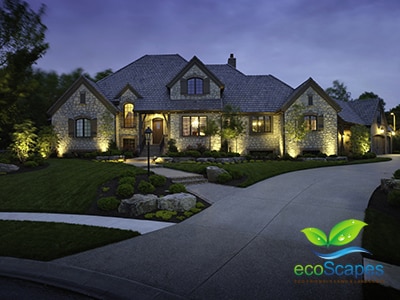 Ecoscapes was another Omaha-area company that always came highly recommended. They have focused expertise in Pet-Friendly Lawn Care and offer a full range of services such as weekly lawn mowing and maintenance, sustainable landscaping, water features, and aeration. We were impressed by their year-round commitment to provide the safest and greenest solution for every family they encounter's lawn needs, and they pride themselves on being a company you can immediately "leave the hard work to" without worry.