Planning on Moving to Loveland, Colorado? Here's Everything You Need to Know
Posted by Alex Heyen on Friday, June 25, 2021 at 10:19 AM
By Alex Heyen / June 25, 2021
Comment
Loveland nicknamed "The Sweetheart City" is the second most Populus city in Larimer County and the 3rd Largest city of Northern Colorado. If you are planning on moving to Loveland, then you are at just the right place.
In this brief guide, we'll tell you all you need to know about this picturesque Home Rule Municipality before you move here.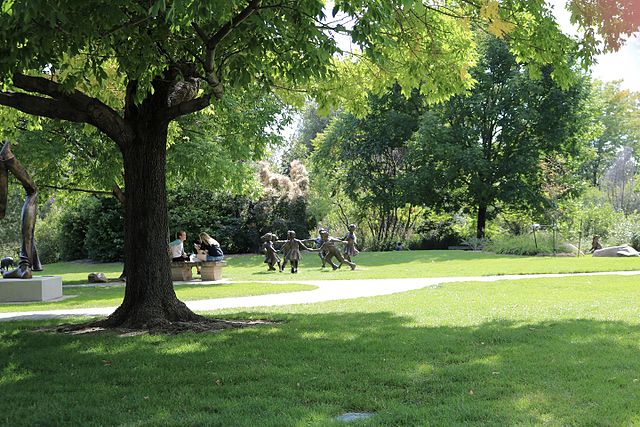 We are going to share with you some basic facts about Loveland Colorado namely the housing costs, real estate trends along with fun stuff like that the popular attractions and famous neighborhoods that you can visit here as you settle down in the Sweetheart City.
Loveland: Area & Population
Loveland was founded in 1877 and its population as per the 2019 survey is a little over 75,000. The overall area is approximately 92.11km2. The gradual increase in population suggests that the economy is growing at a steady pace as the city is attracting more business than ever before.
Housing & Real Estate Trends
The housing and real estate market here is undergoing remarkable growth. The market is quite stable with affordable housing options for everyone. With the average price of houses under $400,000, Loveland Colorado is one of the most affordable places where you can invest in real estate.
According to one estimation, the housing costs in Loveland are about $32,000 less than Fort Collins with not much difference in the distance between these places. This place is ideal for commuters because of the affordable housing costs. For people looking for real estate investment opportunities, Loveland real estate can prove to be quite valuable for them in the long run.
Popular Local Attractions
Here are some of the most popular local attractions in Loveland Colorado that you need to visit
Chapungu Sculpture Park
Lucky Three Ranch
Budweiser Events Center
Loveland Visitor's Center
Loveland Museum and Gallery
Boyd Lake State Park
Rialto Theatre Center
Fort Collins Trolley
Pinewood Reservoir
Best Places to Live in Loveland, Colorado
The best part about choosing to live in Loveland is the wide variety of affordable neighborhoods in and around Loveland. You can buy a home or get a place for rent in the best Loveland neighborhoodsas per your preference.
Here are some of the most popular areas in Loveland that you can consider for settling down
City Center
City Centre is a diverse neighborhood with a lot of Historic as well as Modern home architectures. This place is known for the various historic attractions that are popular all over the country. City Centre features shopping malls, restaurants, and everything that you'd need in a sound neighborhood. The area is quite safe and features a lot of amenities for people of all age groups.
Centerra
The neighborhood of Centerra has something for everyone. There are beautiful sculpture gardens in this area along with its unique culture and captivating wildlife spaces that are not far from the housing areas.
Centerra is perfectly safe to live in and since this town is constantly adapting as per the latest architectural trends, getting a place here would be a bit more expensive than in the other towns.
Campion
This neighborhood is located on the south side of Loveland. Being one of the commercial hubs of Loveland, this place is a bit busier than other localities in the Municipality. The houses here are a lot bigger and more expensive. Purchasing a place here would not be easy because the real estate market here is already quite saturated, you can still score a good rental home here for yourself.
Little Dam
Little Dam is a rural neighborhood with a classy, country vibe. If you prefer to live in a culture-oriented place, then we recommend you search for real estate opportunities in Little Dam. You'll find all kinds of property sizes here, from small to large ones and there are hiking and biking trails nearby which make this place a desirable option for people who love adventures.
Highland Meadows
Highland Meadows located in Northeast Colorado is characterized by its beautiful meadows that span across most of the area. A Heaven for golf lovers, this place features some of the best outdoor spaces that you can find in Northern Colorado. The houses here are well-built and quite affordable.
Downtown District
Downtown District is one of the busiest towns in Loveland and features a lot of Shopping Centers and Dining options for everyone. The Marriott Hotel and The Foundry Plaza are some of the most popular attractions here in this area. You'll find hotels and apartments of all sizes here in Downtown District.
Living Costs & Employment Opportunities
Loveland is an ideal place for raising a family. With the current unemployment rates being at their lowest (about 6.6% in 2021), this place has a lot to offer for families of every size. SmartAsset has ranked Loveland to be the top 10 places to raise your family in Colorado.
The average housing costs, median household income, and overall living costs here are less than in the cities around Loveland. And since the place is almost in the center of Denver and Fort Collins, living in Loveland can prove to be quite affordable for commuters.
Schooling & Higher Education
The schooling system of Loveland is well-established and is known to deliver above-average performance. The schools in Loveland are under Thompson School District, one of the best school districts in Colorado. It is the 17th largest school district in the state. The student-teacher ratio here is about 19 to 1.
Colorado State University in Fort Collins and Colorado University in Boulder is quite close to Loveland. The municipality also includes various campuses of High Education Institutions like Regis University and Aims Community College.
Have any questions about Loveland, Colorado? Hit us Up!
Loveland's economy is seeing a notable growth pattern and we are expecting it to become a popular commercial and tourism hub in the future. Stay Tuned with us for the more latest news about the real estate, community, and industry trends in Loveland, Colorado.
Start browsing all Loveland homes for sale below or contact us at any time!
Image By Montanabw - Own work, CC BY-SA 4.0, https://commons.wikimedia.org/w/index.php?curid=51486885