Star City Stays with a Taste of Home and Luxury: 3 Stellar Airbnb Options in Lincoln
Posted by Alex Heyen on Friday, August 7, 2020 at 10:58 AM
By Alex Heyen / August 7, 2020
Comment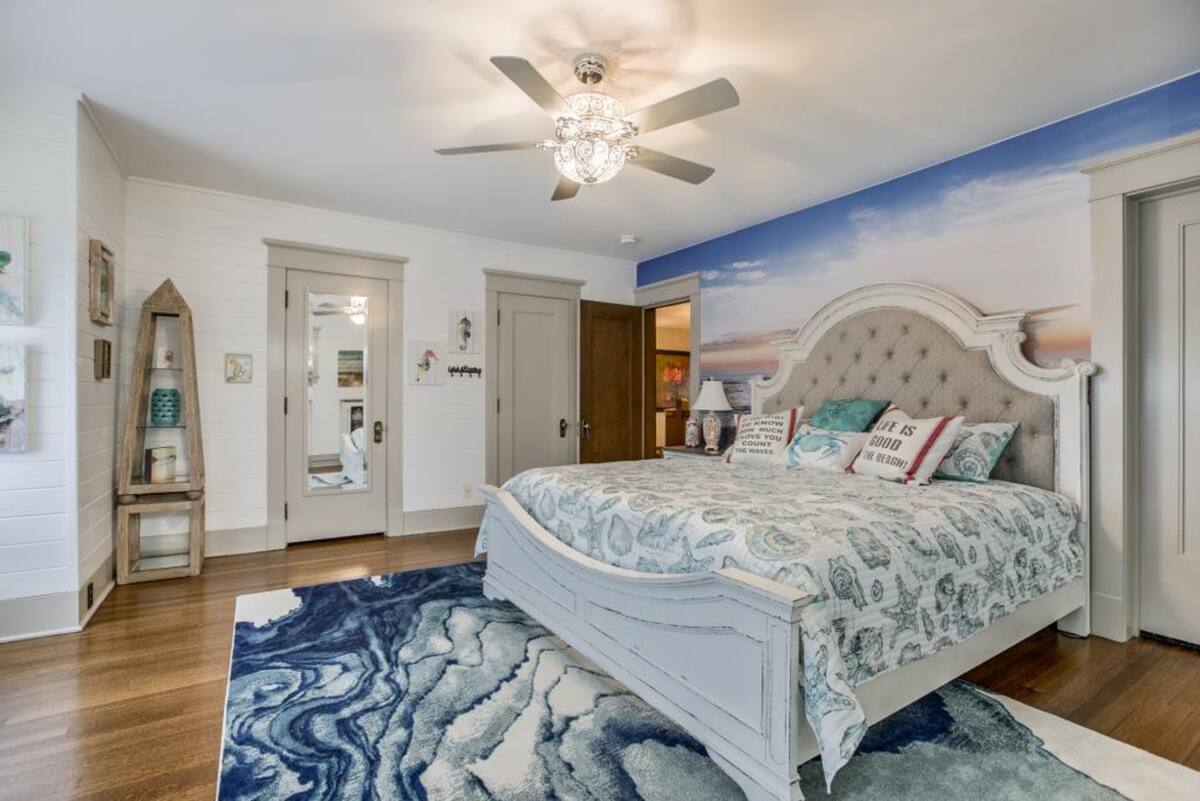 Seeing their beginnings in a city where rent was sky-high and realizing the profit factor from turning an apartment into a bed and breakfast, two roommates in San Francisco never looked back and founded a company offering top-notch short-term living quarters. During 2012, they doubled their business in a period of just five months, and now exist as a means of obtaining a place to stay that feels a bit more like home at a very competitive rate.
Even though the convenience of a full-fledged Marriott or Hilton is nice while you are on the road, sometimes having a few touches of a home feels best. You can enjoy the security of having someone on site who is familiar with the neighborhood and can recommend local points of interest and other elements to help you. As the entire world has encountered many changes over the past year, many Airbnbs in cities such as Lincoln have seen a drastic price reduction.
We have also heard many stories about how staying in an Airbnb has provided those who book it a newfound friend in the city, and if you have just purchased a new home, these accommodations could be perfect while you wait for your exciting closing day. On top of a world-class college football team, Lincoln offers many dining options, a vibrant culture, and is just an hour away from Omaha via Interstate 80. Here are three of the great options we found for Airbnb in Lincoln, and some unique features of each one.
This Private Condominium is right in the heart of the Haymarket, with one king bed and one couch. Here you can walk to see football or baseball games, and take off on foot to enjoy the district of Lincoln that closely resembles the Old Market in Omaha. You can see the stadium directly from the rooftop, and you'll be able to see firsthand fantastic Lincoln icons such as Lazlo's Brewery and Grill, Joysticks Arcade bar, and swanky places with class such as the Starlite. Modeled after many condos we have seen in larger metro areas, this Airbnb listing is an example of primo "straight from the airport into an urban oasis" charm.
The Lincoln White House Seashore Room provides you the chance to stay in a one-of-a-kind historic location with old world essence that feels more at first glance like Cape Cod than the heart of America's breadbasket. You'll receive continental breakfast on weekdays and a home-prepared breakfast on Saturdays and Sundays, and can also book every one of the four rooms here if you are expecting a large family or friend's occasion to celebrate! Built in 1913, this immaculate dwelling in the Near South neighborhood is just a five-minute drive from downtown and would be an amazing place to enjoy the coming of Autumn with classic ambiance.
We chose this private room in a house hosted by Lori and Mike because it is a great example of a newer build away from the hustle and bustle of the city that is situated right on a golf course. The space offers two huge bedrooms with walk-in closets, and a wet bar as well as an an outdoor entertaining area with fireplace. The duo is also ranked as superhosts, coming highly recommended and are committed to providing the absolute best stay possible for any guest. You'll also have access to a hot tub, and be able to thoroughly enjoy what is the "Jewel of the Nile" in terms of places you could pick in the neighborhood. If a downtown condo just is not what you are looking for, this location is just what the "knowledgeable travel doctor" ordered.