The Hunt for Provisions of Mouthwatering Crust: Lincoln's 3 Best Spots for Pizza
Posted by Alex Heyen on Friday, August 7, 2020 at 4:42 PM
By Alex Heyen / August 7, 2020
Comment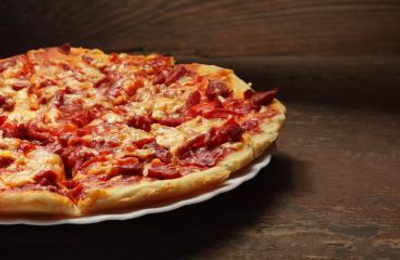 We know as we go about our lives during these rapidly-changing times that we are always satisfied to conquer the quest to find food that "brings about a sense of comfort"! Pizza has long been a staple, special treat, and weekend kickoff type of fare that always brings people together. Some people think it may be Chicago's influence just to the East, some think that it's because with such great meat sources right here it was bound to happen: Lincoln, Nebraska is NOT on the list of cities that have pizza that doesn't measure up to par.
It is exciting to provide a close-up look at what are the three top places to grab a slice here: Even before a few other cities larger than Lincoln caught on, there were places right here on this list that had ultra-insane "loaded" options and definite true Sicilian and old-recipe style. There truly exists pie here that someone who had just had their taste buds quenched by Pizzeria Uno in the Windy City itself would still get excited to devour!
Lincoln is just as difficult a metro area to only pick 3 great pizza locations in as just about any other: and we have to say that honorable mention goes to Yia – Yia's, a thin-crusted and absolutely delicious downtown staple that has just seen its second venture open in Southeast Lincoln. We voted on sheer word of mouth and customer experience alone, and they have always been "at the top" as well when our appetites for something just perfect set off. We know the places that will dump a quick slice on your plate in the food courts and strip malls are still abundant, but these 3 picks are local portals of perfection that defy the "delicious" meter during every single visit!
The Isles Pub and Pizza
In 1977, the name of the Isles was changed to Misty's Isles. Before built to serve as a 2nd location for the building across the street that caught fire, it was soon to transform into a location that is arguably the best pizza in town, hands down. In 1981 the owners and staff worked many hours to create what they deemed the perfect sauce, and favorites such as the "leaning tower of pizza" were born. If you stray a bit from expected fare and opt for an Italian Sub or Pastrami sandwich, It may just have enough of an East Coast taste to have you transported in your imagination to doing laps up and down the Philly courthouse steps like "Rocky" did in the famous flick.
Ramo's Pizza:
Ramo's is one of those places that just heaps anything you want on your pizza. They have Karaoke and a great neighborhood environment at their base location, and they proudly serve pizza with cream cheese and oddities of extreme allure like Chicken Alfredo Bacon and Mac n Cheese Pizza. You can also get your hands on delicious Rib and Meat combo meals, and quite possibly one of the finest "all meat" pies in between Chicago and L.A. ; They succeed at hitting the sweet spot every time you dine and are hard at work every day with the creation and constant output of a foodie's dream that is nothing short of superb.
Piezano's Pizza:
Piezano's is another local staple that has always been known for "going big", and not the kind of finicky purists that are counting calories. In this department, you just can't, and their signature offerings such as the Chicken Tuscany and Potato Pizza have firmly been uttered from the lips of those the most "in the know" regarding food in the Star City for years. Mostaccioli is known in Italy as "Penne Lisce", and this along with the Calzones are an item that hundreds of customers in the neighborhood have enjoyed for decades. One of our creative staff members has traveled to Providence, Rhode Island, and sampled to-die-for Caeserta Pizza right in the heart of Federal Hill. It is no surprise that he confidently claims that Piezano's is one of the only places nationwide that even came close to resembling their otherworldly brick-ovened creations!