Tips on Improving the Curb Appeal of Your Front Porch
Posted by Alex Heyen on Thursday, September 30, 2021 at 10:14 AM
By Alex Heyen / September 30, 2021
Comment
A first impression is always essential. If you want to improve the look of your house, work on the outdoor areas. If you are considering selling or making improvements for your enjoyment, making a curb appeal is a critical way to make your house look nice. Here are a few tips to improve the curb appeal of your front porch.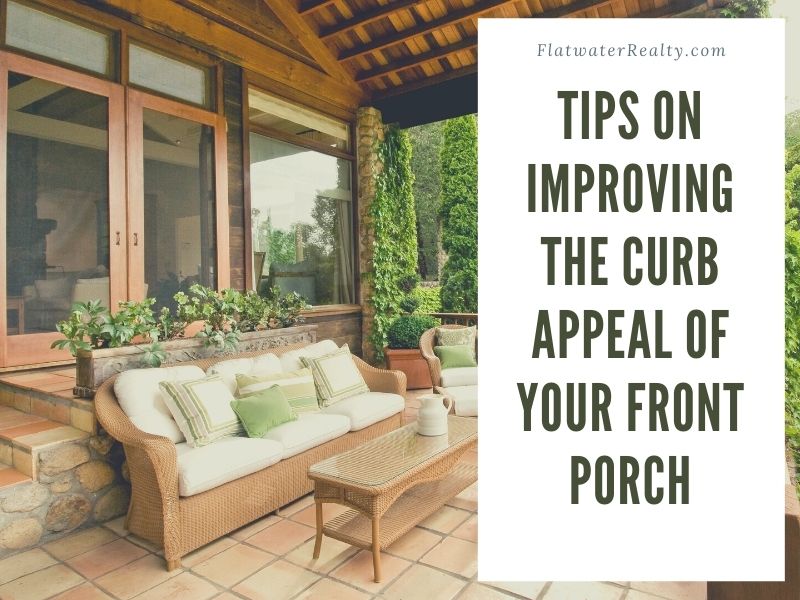 Add some greenery and flowers
One of the crucial ways to boost curb appeal is to add greenery and flowers. If you do not have time or money to establish a garden, you can achieve the same effect by putting planters and boxes. Use plants to highlight important visible points.
Understand limitations
Excess bushes will hide windows and make your porch look foreboding. If the porch is empty with peeling paint, it will make the area feel cold and unwelcoming. A little investment in resources such as furniture and plants can add a curb appeal to your home.
Maintain your lawn
Maintaining your lawn is an essential factor to add curb appeal. You should regularly mow your grass, sweep leaves and remove weeds. In addition, keep it watered to avoid discolorations. If you live in an area where grass may not work, consider other alternatives such as artificial turf or shrub beds.
Paint your front door
Painting your front door to stand out instead of blending with the others boosts a curb appeal. Instead, choose a bold color that emphasizes the colors of the home's exterior. Do not fear to use bright colors and ensure you achieve your goal.
Improve your mailbox
Change your mailbox with something stylish. It is an easy job to do and can bring a conspicuous change in your porch's curb appeal. Making this easy change can show your visitors that you care about details. When you are setting one, ensure you follow the regulations set in your city.
Improve house numbers
Improve the look of your home by removing old house numbers. Instead, replace the numbers with something that adds vitality. Choose a style that compliments the design of your house and is different to attract the eye.
Add light
A dark entry looks unwelcoming. If you have old lanterns, replace them with something fresh and stylish. Ensure the outdoor light installations are free from debris and cobwebs. This makes the place look brighter and cleaner. If you need additional light sources, hang some string lights or solar-powered lamps to light the walkway.
Adding a curb appeal can be done in a day if you plan and prioritize the projects to bring a difference to your home. Put in some time and effort, and you will be impressed by the results. You need expert negotiation when it comes to listing your Colorado and Nebraska luxury estate. Don't settle for less. Choose Flatwater Realty today