Greeley, Colorado - The Place You Can Call Home
Greeley Homes for Sale
Greeley, Colorado was found by Horace Greeley, and it started off as an agricultural center. It housed a community that was proud of their land and took pride in their agricultural skills.
Now, Greeley, Colorado is the center of every entertainment and cultural event. Even though Greeley, Colorado is one of the largest cities in Weld County, it has still not been recognized for its full potential. The state remains overshadowed by other popular states even though it is a great contributor to agriculture.
Read more about Greeley below the listings or contact us for all Greeley real estate and homes for sale in Greeley Colorado:
Newest Listings IN Greeley
September 22, 2023
All Greeley Neighborhoods
Greeley Downtown Has Everything For Everyone
Greeley, Colorado has some of the most aesthetic houses that are found in prime locations. The houses are available at affordable rates unlike most other states in the US.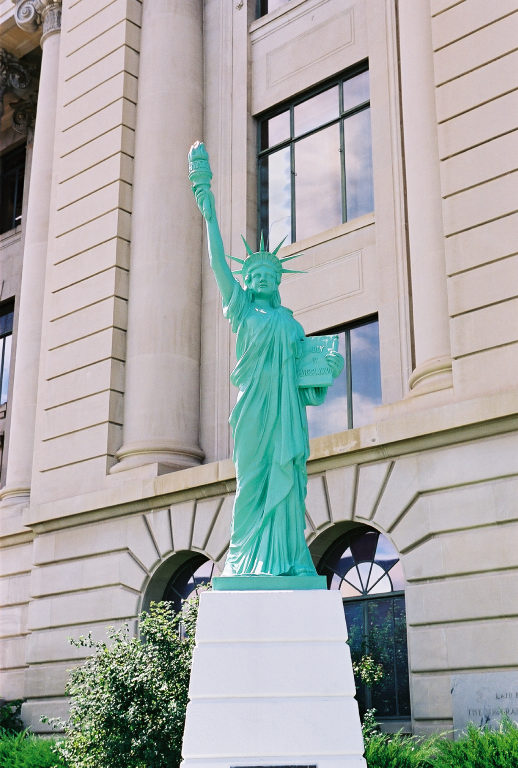 The area is surrounded by a number of local shops and businesses in Greeley downtown that have to offer you a wide variety of facilities. You do not have to travel far to fetch a few things when you are in the neighborhood.
Likewise, you can enjoy monthly events like First Friday: A Night Of Art, Friday Fest in summers, and OktoBREWfest in autumn. If you wish, you can also stop at local stores to grab food and drinks when you are downtown. For all these reasons, Greeley, Colorado is a certified creative district.
Real Estate In Greeley, Colorado
The most attractive thing about houses in Greeley, Colorado is that you can benefit from the economic prices and enjoy the profits you can make off the real estate in the area. The prices have remained stable for the past few years, and every seller or buyer can make the most of the affordable prices.
In fact, the prices of houses in Greeley, Colorado are easily the cheapest in all of Northern Colorado.
In addition to this, most of the greatest attractions surround the state. People can visit regional attraction sites like Loveland or Fort Collins for an exceptional outdoor recreational experience.
This makes Greeley, Colorado a perfect home base to travel to other places and explore more around the area. Everything is not so far and brings you a great opportunity to travel near on weekends.
The University Of Northern Colorado
This famous university brings great attention to Greeley, Colorado. The university is the educational center of Greeley, and it accommodates over 13,000 students. At the same time, it provides part-time and full-time employment opportunities to more than 1800 employees.
The University Of Northern Colorado is the hub of public research. It stands as one of the most outstanding universities in any state.
Historical Museums In The Region
Did you know that the four of the most famous historical places from the National Register of Historic Places are located in Greeley, Colorado?
These four museums are Centennial Village Museum, Greeley History Museum, Meeker Home Museum, and White-plumb Farm Learning Centers.
Not only are these museums for you to visit and explore, but these historical places are also a few of the main educational centers in Greeley, Colorado.
This outdoor recreational area is aimed to offer a variety of options for recreation. It is based on 193,060 acres of grassland where you get a chance to spend a day or night amongst the wildlife and enjoy hiking, stargazing, biking, outdoor campings, horseback riding, and other innumerable recreational activities.
The Finest Beer In The Whole State
Greeley, Colorado is known for brewing the finest beer in the state, and it earned its rightful attention after WeldWerks Brewing displayed its exceptional skills at the Great American Beer Festival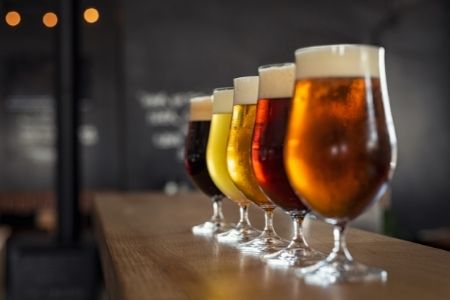 .
Why Invest In Greeley, Colorado?
As more investors are recognizing the potential of Greeley, Colorado, more people are becoming interested in buying homes in Greeley or making a promising investment.
According to the statistics, the region is rapidly growing, and it is also becoming a center of employment that further increases the demands of settling in the area.
Greeley, Colorado will soon see excellent developments, and this might be the right time to get yourself a property in the state.
Contact Flatwater Realty for all Greeley Real Estate
Image By Brian LoBue - Flickr, CC BY-SA 2.0, https://commons.wikimedia.org/w/index.php?curid=5150831