Windsor Colorado Homes for Sale
Windsor Real Estate Listings
Start your online search here for all homes for sale in Windsor Colorado. You'll find listings that are currently active and up-to-date. For more information on Windsor real estate or Windsor Colorado itself, search below the listings. For help with a Windsor real estate agent, buyers agent, or to list your Windsor property, contact us with the contact form below or call us at any time at 402-800-8920.
And, for your convenience, register for a free account to automatically receive email alerts whenever new Windsor listings come on the market that matches your search criteria.
Windsor Colorado Homes for Sale
September 30, 2023
Windsor Colorado Homes for Sale by Price
More on Windsor Colorado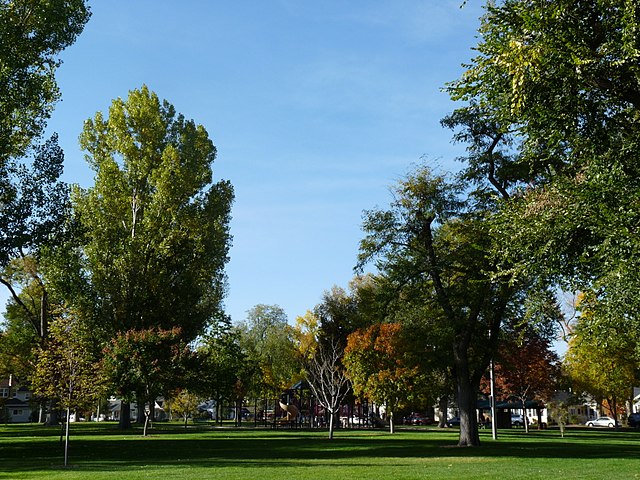 Welcome to beautiful Windsor Colorado. Home to about 27,000 residents, Windsor is not necessarily a town but what is referred to as a "Home Rule Municipality" in both Larimer and Weld counties of Colorado. This means that the state's constitution grants these municipalities the ability to pass laws to govern themselves as they see fit so long as they obey the state and federal constitutions. Nestled in northern Colorado, Windsor is just 59 miles north of Denver. This sleepy little country town got its start around the turn of the century but really got a boom in the 2000s with award-winning restaurants, thriving new industries, and its constantly growing housing market. Today, Windsor is one of the fastest-growing municipalities in the state but still maintains its small-town charm.
Known as the epicenter of northern Colorado, Windsor offers quick access to Fort Collins, Greeley, and Loveland providing a unique combination of city amenities, beautiful outdoor recreation, and culture. It was originally incorporated in 1890 and today, has an award-winning school system, darling little downtown, and a small-town atmosphere. You'll find golf, pools, hiking and biking trails, water activities, multiple restaurants, shops, and more.
Why Choose Windsor?
If you're looking to get out of the big city and Denver's just a little too crowded for you, Windsor makes an awesome alternative. This sparse suburban atmosphere nestled in the Water Valley provides all the amenities one would want with the added benefit of additional recreation. Folks enjoy the Pelican Lakes golf course or the Pelican Falls golf course, the Poudre Valley Medical Fitness Center, the Budweiser Events Center, the Promenade Shops at Centerra, the outlet malls at Loveland, and higher education at Colorado State University and the University of Northern Colorado. Whether you're taking in a hockey game, playing around golf, or just enjoying an afternoon of shopping, it's all possible within minutes from downtown Windsor.
Did you know that Windsor has 25 developed and undeveloped parks totaling over 200 acres? From swimming holes and lakes, to golf courses and playgrounds, most residents are no more than five minutes to the nearest park or trail system. The Windsor Lake Trail offers just over 2 miles of trails around the perimeter and the lake itself is perfect for boating, fishing, and swimming.
"I absolutely love Windsor. It isn't too close or too far from doing anything that you want to do. You can drive thirty minutes any direction and get almost anything you need. If you can't get it in that 30 minutes, you just drive an hour down to Denver where there is literally everything! Windsor's community is super welcoming. The people here are very generous and willing to help anyone!" - Review
Windsor Schools
Windsor is served by three school districts, the Windsor-Severance school district, the Thompson Valley school district, and the Poudre school district. There are five elementary schools, two middle schools, one high school, one K – 12 charter school, and an 18 – 21 transition program for students with disabilities.
"As a student at Liberty Common Charter School, I enjoy learning from the teachers the most. The teachers care greatly about the of the student body and do their best to not completely overwhelm us, but they do push us to do our very best. If a student, such as myself, my friends, or any of my colleagues need help understanding a concept or topic, the teachers are always ready to help. The administration allows many of our athletics to be funded, and also allow us to have our own extracurricular activities. There are very few things that I would change at my school. The first thing that comes to mind is expand our music academics. We have a concert band, choir, string orchestra, and a jazz band. " - Niche.com
Windsor Real Estate
With low crime rates, excellent places to raise a family according to Wallethub and a fantastic housing market, the Windsor real estate market is booming. The average home price is about $400,000 and 83% of Windsor residents own their own home. You'll find a collection of properties anywhere from $250,000 up to $1 million with the average home between $350,000 and $600,000. Depending on the location, downtown Windsor offers beautiful lakefront homes or easy access to Interstate 25 and the airport farther west. For more information on homes for sale in Windsor Colorado, browse active listings above or simply contact our office at any time to schedule a showing. At Flatwater Realty, we want to make your Windsor real estate purchase fun and easy.
Contact Flatwater Realtor® Windsor Colorado
Image By Ssullivan1564 - Own work, CC BY-SA 4.0, https://commons.wikimedia.org/w/index.php?curid=61188551 -By Ssullivan1564 - Own work, CC BY-SA 4.0, https://commons.wikimedia.org/w/index.php?curid=61279342