FORT COLLINS COLORADO
What is so cool about Fort Collins, or what are a couple of fun things and great to know things about Fort Collins? You're going to discover, on the off chance that you didn't think about those things as of now.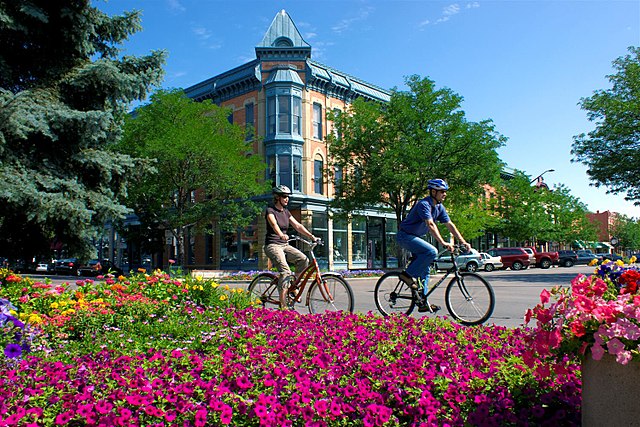 Fort Collins: The City of Choice!
The city's nickname is the "Choice City" and it's not difficult to perceive why. The environment is ideal with abundant long periods of sun and gentle breezes. On average, Fort Collins experiences 300 days of sunshine each year. Fort Collins is additionally a couple of hours from the core of Rocky Mountain ski country. Under three hours away there are a couple of the world's best ski resorts including Vail, Cooper Mountain, Breckenridge, and Keystone. Other more distant Colorado ski resorts incorporate Aspen and Steamboat Springs.
Fort Collins includes 40 parks inside the city, 23.14 miles of trails that incorporate cleared and unsaved strolling and bicycle trails, 3 city golf courses and there are 2 marathon races held in the city every year. Fort Collins is found only minutes from the Cache la Poudre Canyon which gives extraordinary climbing, mountain biking, horseback riding, kayaking, fishing and whitewater rafting opportunities.
See all Fort Collins Real Estate Listings Below
All Fort Collins Neighborhoods
Fort Collins Homes for Sale
November 30, 2023
Relocating to Fort Collins Colorado
Fort Collins AKA Piano City
If you end up strolling around downtown Fort Collins, you can not miss it, you will see at least one piano that is energetically painted and is there just to be admired as craftsmanship or for you to play it. There are many pianos spread around downtown, they are part of a project called Pianos About Town.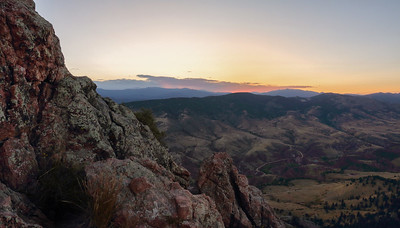 Pianos About Town is planned to be a pleasant encounter that makes an extra component of caprice and shock to Old Town Fort Collins. The idea driving Pianos is twofold: (1) for occupants and guests to encounter considering artwork to be acting as the pianos are painted in broad daylight by nearby specialists, and (2) for inhabitants to have the chance to both play the pianos and appreciate them as show-stoppers as we rotate the finished pianos about town.
Fort Collins: The Napa Valley of Beer!
From the King of Beers to Fat Tire, Fort Collins is home to 11 honor-winning craft breweries and one of the best largest breweries in the world, Anheuser Busch. Regardless of whether you are here for the day or here for the week, you will discover only the thing to get a drink. Fort Collins produces 70% of Colorado's craft beer and 7% of the US's.
Fort Collins: Inspiration for Walt Disney Main Street
Inspired by Walt Disney's hometown of Marceline, Missouri (as in the film Lady and the Tramp), Main Street, U.S.A. is intended to take after the center of a turn-of-the-century (c. 1910) American town.
As indicated by Harper Goff, who worked on Main Street, U.S.A. with Walt, he showed Walt some photographs of his youth home of Fort Collins, Colorado. Walt preferred the look, thus large numbers of the highlights of the town were joined into Main Street, U.S.A.
ATTRACTIONS IN FORT COLLINS
Horsetooth Reservoir [pictured]
Horsetooth Reservoir is one of Colorado's most lovely outdoor heavens and it is found only minutes from Old Town Fort Collins. The supply is an adored amusement spot for exercises like fishing, swimming, drifting, stand-up paddleboarding, cruising, water skiing, climbing and outdoors. There are heaps of trails encompassing the supply also for mountain biking, horseback riding and climbing. The east side of the reservoir additionally fills in as probably the best spot in Colorado for bouldering.
The Museums and Art Galleries
Fort Collins is the cultural hub of northern Colorado. The city is brimming with such countless incredible historical centers and art galleries that it's difficult to pick only one to visit. Here is a rundown of the multitude of incredible spots to take in some culture.
Global Village Museum
Environmental Learning Center
Center for Fine Art Photography
Avenir Museum of Design and Merchandising
Fort Collins Museum of Art
Gregory Allicar Museum of Art
Colorado Shoe School
At Colorado Shoe School, you can design and make your own personal custom shoes. Repurposing calfskin bound for the landfill, and utilizing reused sole alternatives ranging from bicycle tires to rubber flooring or rescued conveyer belt, participants are welcome to fabricate something totally special and custom during a one-day (sneaker), three-day (wet lasted shoes) or five-day (shoe or boot) workshop.
Soapstone Prairie Natural Area
Soapstone Prairie Natural Area is an amazing totally open landscape spanning almost 19,000 acres of land. It is home to tons of trails, broad and different archeological mankind's set of experiences and uncommon plant and creature life. Soapstone really is a spot to observe.
There are likewise two sorts of wildlife that have been once again introduced to their natural environments – the American Bison and the Black-Footed Ferret.
The most famous site at Soapstone is the Lindenmeier archeological site, which is a National Historic Landmark. Unearthings at the site show there was human home in North America going back as early as 10,000 years ago
The Gardens on Spring Creek
The Gardens on Spring Creek as of late went through a broad redesign and rebuild. Children and grown-ups alike will become hopelessly enamored with the new Conservatory Butterfly House, a 1,500 square foot glass enclosure that is the solitary perpetual facility of its sort in Northern Colorado. It includes up to 400 free-flying North American butterflies. Also, the Gardens on Spring Creek is facilitating yoga (grown-up and family) and kendo classes in The Gardens on Saturdays this late spring
The Mishawaka Amphitheater
The incredible Mishawaka Amphitheater has remained on the banks of the Cache la Poudre River for more than 100 years. The "Mish", as the locals call it fills in as an unimaginable music scene, eatery and bar. It is situated in the delightful Cache la Poudre Canyon only 10 miles northwest of Fort Collins. There really aren't many venues as unique as The Mishawaka.
Living in Fort Collins
Fort Collins is rated as #2 Best Pl. to live in Larimer County. But don't take our word for it, here's what locals say about the excellent schools, nightlife, diversity and more.
"Fort Collins is a smaller city with a lot to offer! We have year round outdoor activities with year round sunshine. We have amazing community supported activities that happen all throughout the year including everything from races, to music, to culinary experiences, to college sports and more! We are a friendly community that appreciates the culture and diversity Colorado State University brings. We have tons of small businesses that our community avidly supports and large corporations that give back to enhance the place we call home. We love bikes, dogs and beer and we incorporate these three things into almost everything we do. Our school district is strong and you can't make a bad choice for your kids whether they attend their neighborhood school or one of our several charter and private schools. It's a great place to raise a family and a place those kids want to stay and raise their own families in. Oh, and we have mountains and a huge reservoir in our backyard!" - Niche.com
Fort Collins Real Estate
Thinking about moving to Fort Collins Colorado? A lot of people of done so. It's home to 166,000 residents with a median home value of about $370,000. 53% of residents own their own homes and with the median rent of about $1300 per month, it makes a great investment opportunity as well. You'll find condominiums, townhouses, great starter homes, single-family properties, homes with acreage, and a lot more. Start your online search here for all homes for sale in Fort Collins Colorado or simply contact us below to be notified when new listings at the market or to obtain a list of personalized homes for sale in your price range.
Image Citycommunications at English Wikipedia, CC BY 3.0 <https://creativecommons.org/licenses/by/3.0>, via Wikimedia Commons - y_egan