Personalized Property Management which leads to a Hands-off Investment for you!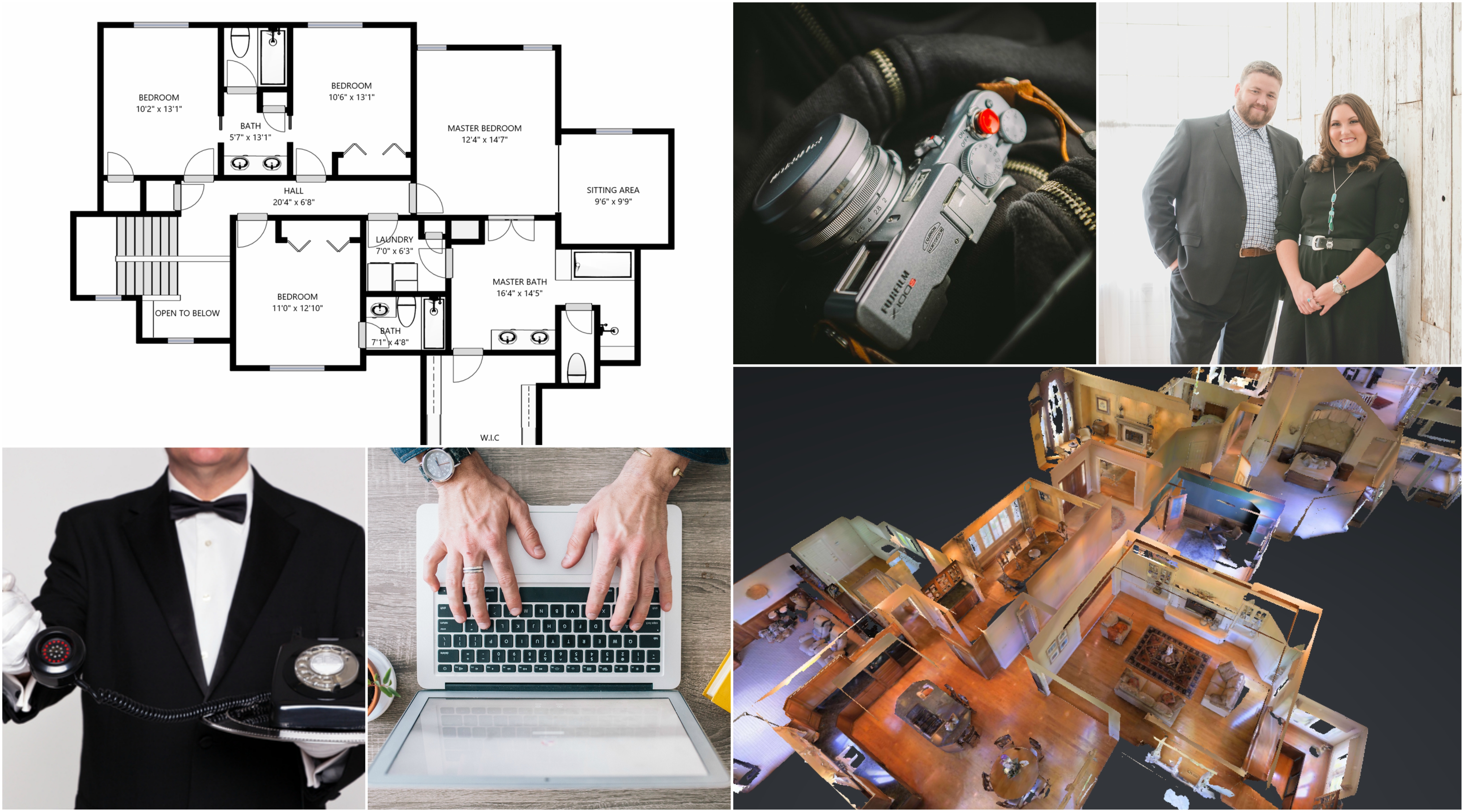 We are Omaha's premier boutique brokerage serving clients in both portfolio building and property management of income properties. We specialize in helping people to reach their real estate goals through effective and organized property management.
Our goal as a company is to be a one stop shop for our clients. From the ground up, we can help a client build a real estate portfolio of profitable rental properties that cash flow.
If you already own the property, then we can help take the pain out of being a landlord by simplifying the process and increasing revenue. How do we do that? We decrease the amount of time that a unit sits vacant by marketing the property just like we were going to sell it. High resolution, wide angle, HDR photography to showcase your home online. Matterport 3D tours and floorplans which allow tenants to virtually see the home and a floorplan which increases buyer interaction and interest in your property. Syndication across several rental websites and throughout social media to get maximum exposure for your property.
Not only will we help to decrease the amount of time that units sit vacant, but we also create happy tenants, which make for decreased vacancies. Online payment portal, prompt problem resolution, digital signatures, comprehensive move-in and move-out paperwork so there are minimal security deposit issues and so much more!
If you are looking to increase your profitability and decrease your stress then we are the company for you. We have superior tools to the competition, but personalized service and the care that really makes working with us a step above the other companies in town.
Our Property Management Rates and pricing
8% of Gross Rents

Discounted to 7 % if gross rents exceed 5k
Discounted to 6 % if gross rents exceed 10k

$50 Trip Fee for service calls
ACH Fee $50 a year
Annual Postage Fee $25 Annual Postage Fee
Unit Preparation Fee $150
Leasing Fee 1/2 months Rent
Evictions $200 eviction fee plus attorney fees
We look forward to earning your business!
Look At What Our Clients Are Saying
Alex went beyond any other realtor has ever done for us! Selling our old house and helped so much during our new build process. He is the best! I would recommend him to anyone looking for a broker.
Kathy H.
I worked with other realtors and they were fine, but Alex Heyen took the time to find me a GREAT fit, not just a GOOD fit. He didnt ask general questions but specific questions that helped move the process forward. He is looking for clients for life not just sales this year.
Jimmy S.
Buying a home is NOT for the faint of heart. After looking for homes alone for 6 months to see what was out there I was finally ready to take the next step... I needed to find an agent who actually wanted to work and not just collect his commission. I knew my circumstances would require patience and the right person to get the job done. I had been working toward buying a home for a year and I was not going to fall short of my dream. I found Alex on Craigslist (thank goodness because his website needs some work) and after a quick meeting I knew he was the guy for the job. He worked with me through 2 lenders, and cash I couldn't account for (that's a BIG problem)... but in the end this guy never quit on me. He was never late, he returned my calls and texts( a lot of them), he gave advice, wrote offers and saved me money by getting me a killer interest rate (with a banker I will never forget). And then after what seemed like the longest 6 weeks of my life, I closed on my new home. It wasn't easy, but it was worth it. He worked hard for me and he will for you too! The dream is yours, go get it!
Leslie V.
We were very excited to purchase a home in Omaha, as it is a market with stable employment opportunities, midwestern values, and a very diverse workforce. We felt that Alex guided us through the process smoothly, and even curtailed one option after a so-so inspection involving the overall safety of the basement. We also had the pleasure of using him on another occasion this summer, when we were able to upsize after a job promotion. He listed our home and we were presented with 4 great offers within about 3 weeks, and moved on up with minimal hassle. It did not even require an open house to sell, and he always respected our privacy during days when we were busy.
Jon W
Heyen Real Estate has provided the following services for us: both selling and buying real estate, advertising rental properties, finding and screening potential renters, obtaining lease signatures, collecting rent, responding to tenant issues in a timely fashion, and supplying and/or providing contact information for needed repairs or services.
We have been extremely satisfied with Heyen Real Estate in all of the above services they have provided. They go above and beyond in making sure you are getting the best for your dollar with properties, be it in the buying, selling, or renting areas. They do an excellent job in finding quality, long term renters which has made it hassle free for us as landlords. They are very professional throughout all their dealings with renters and with us as landlords.
They have a very extensive network of providers for needed repairs and services. We have had only positive experiences with the providers recommended by them which have not only done excellent work but have also been the most competitive in prices.
We highly recommend Heyen Real Estate. Positive experiences are all we have had with this professional and personal company.
Sue H